"Education is the most powerful weapon which you can use to change the world". — Nelson Mandela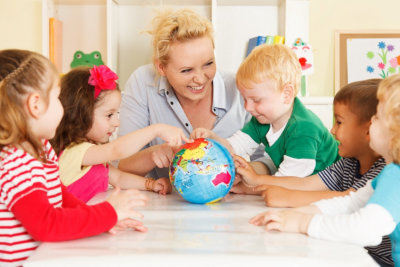 Toddler Preschool Class
Little Peoples Day Care and Kindergarten offers a toddler program for ages 2 to 4 years old as a part of our childcare in Chicago, Illinois. We are preparing them with the knowledge every preschooler needs to know at their age groups, such as speech, independent activities, and social skills. If your child is a newcomer to the world of education, this program is just for you. We take all the worries out of your hands. This program is a full-day program, keeping you free from 7 AM to 6 PM.
Kindergarten Class
Just like our name suggests, Little Peoples Day Care does offer a kindergarten program for 5-year-old's teaching academic and positive thinking skills, as well as social learning skills that will prepare each and every one of them for the grade school of their needs. We can guarantee your child will be the most prepared and happy student in their classroom. This program is also a full-day program from 7 AM to 6 PM.
School Age Program
This program at Little Peoples Day Care offers a before and after school program for school ages six (6) to 13. We care for our school-age children when school is out for the day, even out for a full day. We make sure they get great after-school time here, keeping it quiet and assisting with homework on a daily basis as well. They will be sure to get as much social development, positive thinking, and junior achievement as much as possible here.
Summer Program
The last but certainly not least program we offer is a big summer program held all summer long—five days a week of full time-long activities and trips to keep all the children happy for the whole summer. The program begins in June all the way through Labor Day, from 7 AM to 6 PM as usual full-time days.